Matt Cooper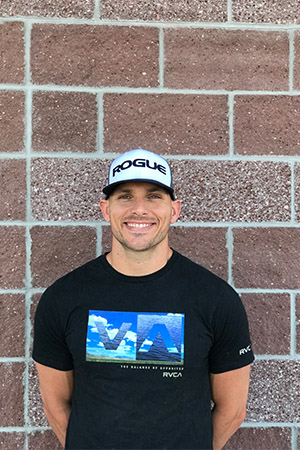 I grew up in Loveland, Colorado area, where I still live with my wonderful wife Regina. Since I was young I've been involved and athletics in some way shape or form. My fitness journey has been just that; a journey. A journey full of highs and plenty of lows that give me a great perspective on how difficult the pursuit of fitness and strength can really be.
My overall quality of life has dramatically improved over the past several years once I shifted my focus toward nutrition and performance through CrossFit and my true passion, Olympic weightlifting. I have been competing in Olympic weightlifting competitions for several years now and look forward to bringing this passion to the Pursuit community.
I've been coaching CrossFit and Olympic weightlifting in the northern Colorado area for almost a decade. I am currently a physical education teacher at Windsor High School where I teach multiple weight training classes. Four years ago I founded the Windsor High School Weightlifting Club which specializes in competitive Olympic weightlifting and is one of the few high schools in the nation that is a USA Weightlifting affiliated team. Within these four years I have coached 13 national qualifiers which have resulted in four top 10 finishes and two national bronze medals (clean & jerk and overall total, 2018 Junior National Championships). I am also one of five elected members of USA Weightlifting's national high school development committee where I have had the opportunity to travel on behalf of USAW and present to fellow PE teachers at national conventions on the subject of Olympic weightlifting.
Credentials:
BS in Sport and Exercise Science: emphasis in K-12 physical education
MS in Sport and Exercise Science: emphasis in Sport Administration
USAW National Coach (the only coach in northern Colorado to have earned this status)
CrossFit Level 1